Welcome to St Paul Catholic Church
St. Paul ACA Update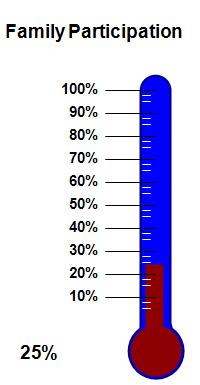 If you have not yet made your pledge, you can click here to make y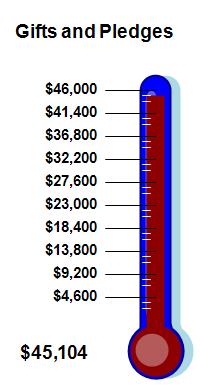 our pledge online
Thank you to those of you who have made your pledge or gift to the Annual Catholic Appeal. As you can see, we have reached our goal of $27,093 from the Archdiocese. It is not too late to make your pledge or gift. Mail in your pledge card that came from Archbishop Etienne or Father Scott, bring it to the parish and put it in the collection basket. We are hoping for participation from all our parish families.
We are open for Mass. Mass will continue to be livestreamed on Sundays at 8:30 am on the Facebook page for those who are not able to attend safely. To view Mass after the live stream has ended; go to the Facebook page, click on videos, and click on the one you wish to view.
Masks are encouraged at Mass and in the Parish offices. Distanced seating between households is available on the left (Mary) side of the church.

St. Paul Mass Schedule
4:00 pm Saturday Vigil
8:30 am Sunday

Tuesday: 6:00 pm Mass

Thursday: 8:30 am Mass

Confessions are heard on Saturday at 3:00 pm or by appointment

Mass times in the Cluster Parishes:
St. Edward: Saturday 6:00 pm; Sunday 10:30 am, 1:00 pm Spanish; Monday 10:30 am Word & Communion Service; Wednesday 6:00 pm; Thursday and Friday 10:30 am
St. George: Sunday 10:30 am; Wednesday and Friday 10:30 am
St. Peter: Saturday 5:30 pm; Sunday 8:30 am, 10:30 am Mandarin; Wednesday and Thursday 10:30 am; Friday 10:30 am Word & Communion service

If you know of parishioners who don't have access to the internet, please help us by sharing information with them.
Letter from the Pastor
PARISH OFFICE HOURS
M, W, Th, F 8:30 am -4:30 pm
Tuesday 10:00 am - 6:00 pm
Please call 206-725-2050 or email info@stpaulparish.com to make an appointment.

If there is a life and death emergency please call the priest's emergency line
206-420-2079.
New Parishioner?
Register at St. Paul Parish
You can also update your current registration here.
We are able to offer Mass for your prayer intentions. Only one intention may be offered at each Mass. If you have a specific date, for example a death or birth anniversary, plan ahead as we have a limited number of Masses available. Please call the parish office and mail your stipend to St. Paul Parish 10001 57th Ave S Seattle WA 98178
Week at a Glance
July 2
10:30 am Funeral Mass for Josephine Provido
3:00 pm Confessions
4:00 pm Mass Father Scott
Oscar James Pasamba Jr. RIP
July 3
8:30 am Mass LS Father Scott
Lao & Khmu Community
9:30 am Welcome Breakfast
1:00 pm El Shaddai
July 4
ELC and Parish Office Closed
July 5
6:00 pm Mass Father Armando
July 7
8:30 am Mass Father Armando
July 8
8:00 pm Family Movie Night @ St. Peter- Sonic the Hedgehog 2
July 9
Collection for the Archdiocese for the Military
8:00 am Church Cleaning
3:00 pm Confessions
4:00 pm Mass Father Armando
July 10
Collection for the Archdiocese for the Military
8:30 am Mass Father Armando
9:45 am Pro-Life Committee (Titus)
1:00 pm El Shaddai
4:00 pm Marriage Preparation (Titus)

Quick Links