Welcome to St Paul Catholic Church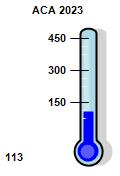 We are open for Mass.
Masks are encouraged at Mass and in the Parish offices.

St. Paul Mass Schedule
4:00 pm Saturday Vigil
8:30 am Sunday
Tuesday: Adoration 2:00- 5:45 pm Benediction, 6:00 pm Mass
Thursday: 8:30 am Mass
Confessions are heard on Saturday at 3:00 pm or by appointment|

Mass times in the Southeast Seattle Family Parishes:
St. Edward: Saturday 6:00 pm; Sunday 10:30 am, 1:00 pm Spanish;
Monday 10:30 am Word & Communion Service; Wednesday
Adoration 2:00 -5:45 pm Benediction, Mass 6:00 pm;
Thursday and Friday 10:30 am
St. George: Saturday 5:00 pm Vietnamese; Sunday 10:30 am;
Wednesday and Friday 10:30 am
St. Peter: Saturday 5:30 pm; Sunday 8:30 am, 10:30 am Mandarin;
Wednesday and Thursday 10:30 am; Friday 10:30 am Word & Communion service

Livestreamed Mass from St. James Cathedral 8:00 am daily and Sunday

If you know of parishioners who don't have access to the internet, please help us by sharing information with them.
Letter from the Pastor
PARISH OFFICE HOURS
M, W, Th, F 8:30 am -4:30 pm
Tuesday 10:00 am - 6:00 pm
Please call 206-725-2050 or email info@stpaulparish.com to make an appointment.

If there is a life and death emergency please call the priest's emergency line
206-420-2079.
New Parishioner?
Register at St. Paul Parish
You can also update your current registration here.
We are able to offer Mass for your prayer intentions. Only one intention may be offered at each Mass. If you have a specific date, for example a death or birth anniversary, plan ahead as we have a limited number of Masses available. Please call the parish office and mail your donation to St. Paul Parish 10001 57th Ave S Seattle WA 98178
Week at a Glance
June 3
10:00 am Mass of Ordination (St. James Cathedral)
3:00 pm Confessions
4:00 pm Mass Soledad Dacuag RIP
June 4- Holy Trinity
8:30 am Mass Fr. Sylvester Chanda & Fr, John Paul Tomassi SI
9:30 am Coffee Hour & Knights of Columbus Meeting
1:00 pm El Shaddai
June 5-
6:00 pm Scouts
June 6-
2:00 pm Adoration
5:45 pm Benediction
6:00 pm Mass Christopher Fisher RIP
7:00 pm AA (Ephesians)
June 7-
6:00 pm Cristo Rey Next Gen Tour (Titus & campus)
June 8-
8:30 am Mass ELC Joselito Bernardo RIP
9:00 am Church Cleaning
9:00 am Regional Staff Retreat- Office Closed
June 10
9:30 am Baptism Preparation Class (Titus)
3:00 pm Confessions
4:00 pm Mass Liturgical Ministers of the parish
June 11- Coprpus Christi
8:30 am Mass Noel Roque RIP
1:00 pm El Shaddai
Quick Links