Welcome to St Paul Catholic Church
Annual Catholic Appeal Update
The good news is we have received pledges/gifts from 233 households! But it means there are still 332 households that have not yet responded - 58% of the parish! And it's not too late for you to give!
Your gift can still help the Annual Catholic Appeal by its support of more than 60 ministries and services that are offered to thousands of individuals across Western Washington. If you haven't already made your gift, won't you please consider making a gift this year? No gift is too small. If you're unsure what to give, please consider a gift of $1 a day or $365 or more.
Go online to www.seattlearchdiocese.org/donate or use a pledge envelope. If you'd rather call in your gift to the Appeal Office, they can be reached at 800-809-4921. Thank you!
---
We are a faith community in the Archdiocese of Seattle, under Archbishop J. Peter Sartain. We are a parish in the southeast corner of Seattle that represents the community in which we live- a unique, multifaceted community in age, culture, race, language, religious tradition and spiritual expression. As a part of the Roman Catholic Church we are a sacramental community which expresses itself fully when we gather to celebrate the Eucharist, giving praise and thanksgiving to God.
Our Mission is:

To proclaim the good news of God's love for all people

To create a positive environment in which our common faith in Jesus Christ unites us in building up the Kingdom of God among us, and

To reach out in justice and charity to serve all people who are in need.

We will pursue this mission through the power of the Holy Spirit and our willingness to share the time, talent and treasures of our Parish Family.

We are a welcoming Catholic community called by God to live out the message of Christ in love and service to all people. Email us.


Donate Now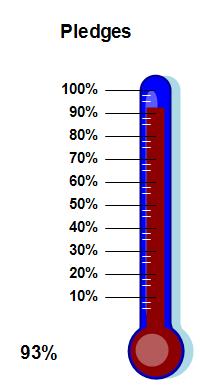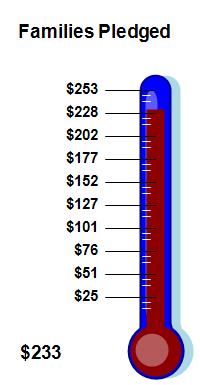 Mass Schedule
Hearing assisted devices are available, please ask an usher
Saturday Vigil Mass: 5:00 pm
Sunday Masses: 8:30 am & 10:30 am
Holy Days: 8:15 am & 7:00 pm
Weekdays: 8:15 am Daily Mass or Communion Service Check Calendar for schedule of Masses or Communion Services.
School Mass: Wednesday 8:15 am (when school is in session)
Reconciliation:
Saturdays 4:30 pm-4:50 pm or by appointment
Prayer Groups:
Fatima Prayers: Every Friday at 7:45 am in the church.
El Shaddai Meets at 1:30 pm on Sundays in the church.
Upcoming Events
Check the Calendar for the full schedule of events.
Saturday June 24
6:00 pm Potluck supper Thank you and farewell to Father Vu.
Saturday & Sunday June 24 & 25
Peter's Pence Collection
Saturday & Sunday July 1 & 2
Second Collection for debt Reduction
Sunday July 2
9:30 am Parish Breakfast sponsored by the Knights of Columbus- John Peyton Council